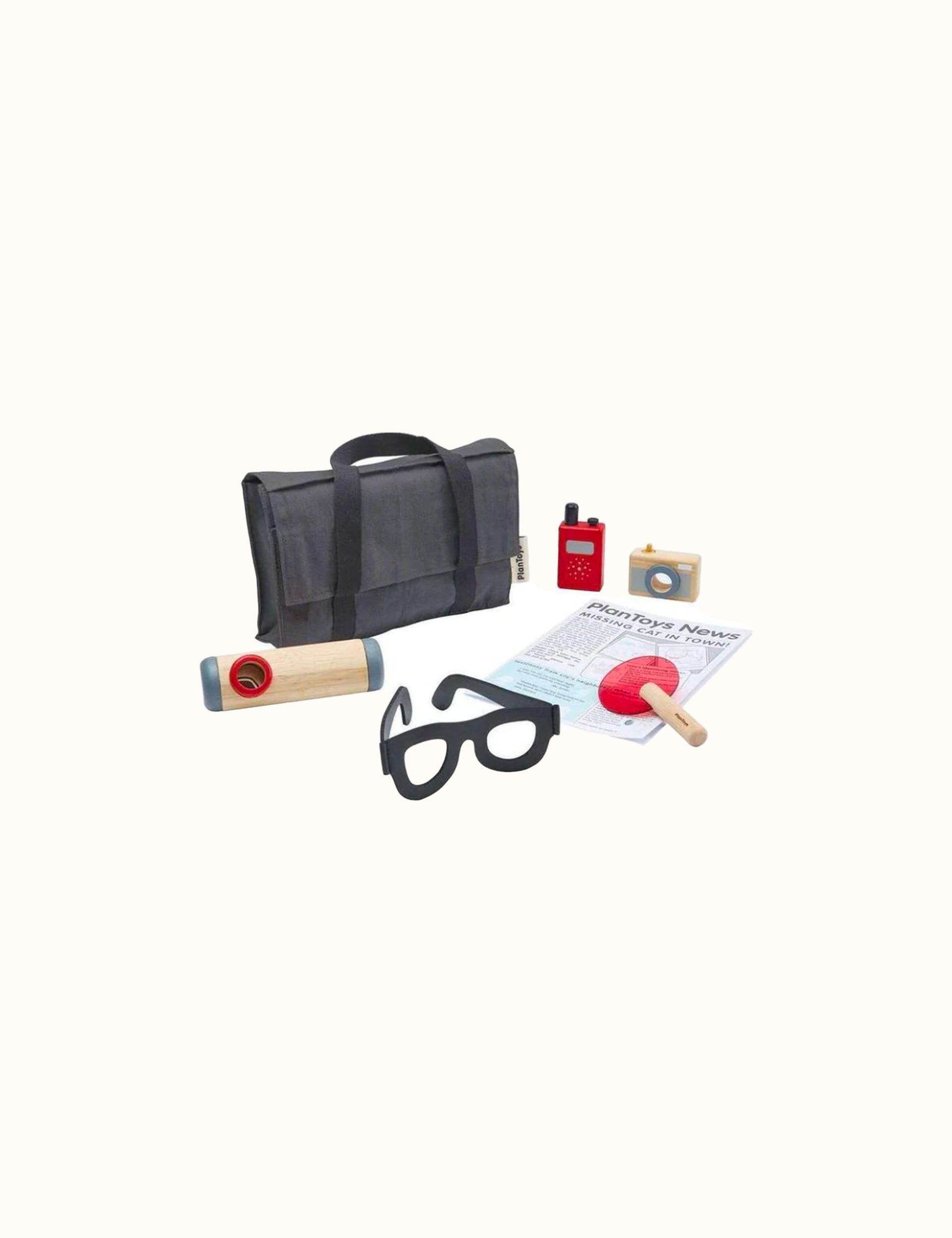 There is a problem to solve, a mystery to identify and I am the person for the job
Made from sustainable rubber wood
Non-toxic vegetable dyes
 Kids love to explore the world around them, and the Detective Set is the perfect way to help them do so! Encourage your children to find the missing cat in town by using the red lens to spot footprints on our newspaper. This set has everything your little detective needs: an eye glasses, walkie-talkie, camera, a red lens, a periscope and a bag.
Whats in the box

Eye Glasses
Walkie Talkie
Camera
a Red Lens
a Periscope
Bag to hold everything
 Learning Outcomes

Creative & Critical Thinking
Imagination
Tax included.
or make 4 interest-free payments of $14.99 AUD fortnightly with
More info