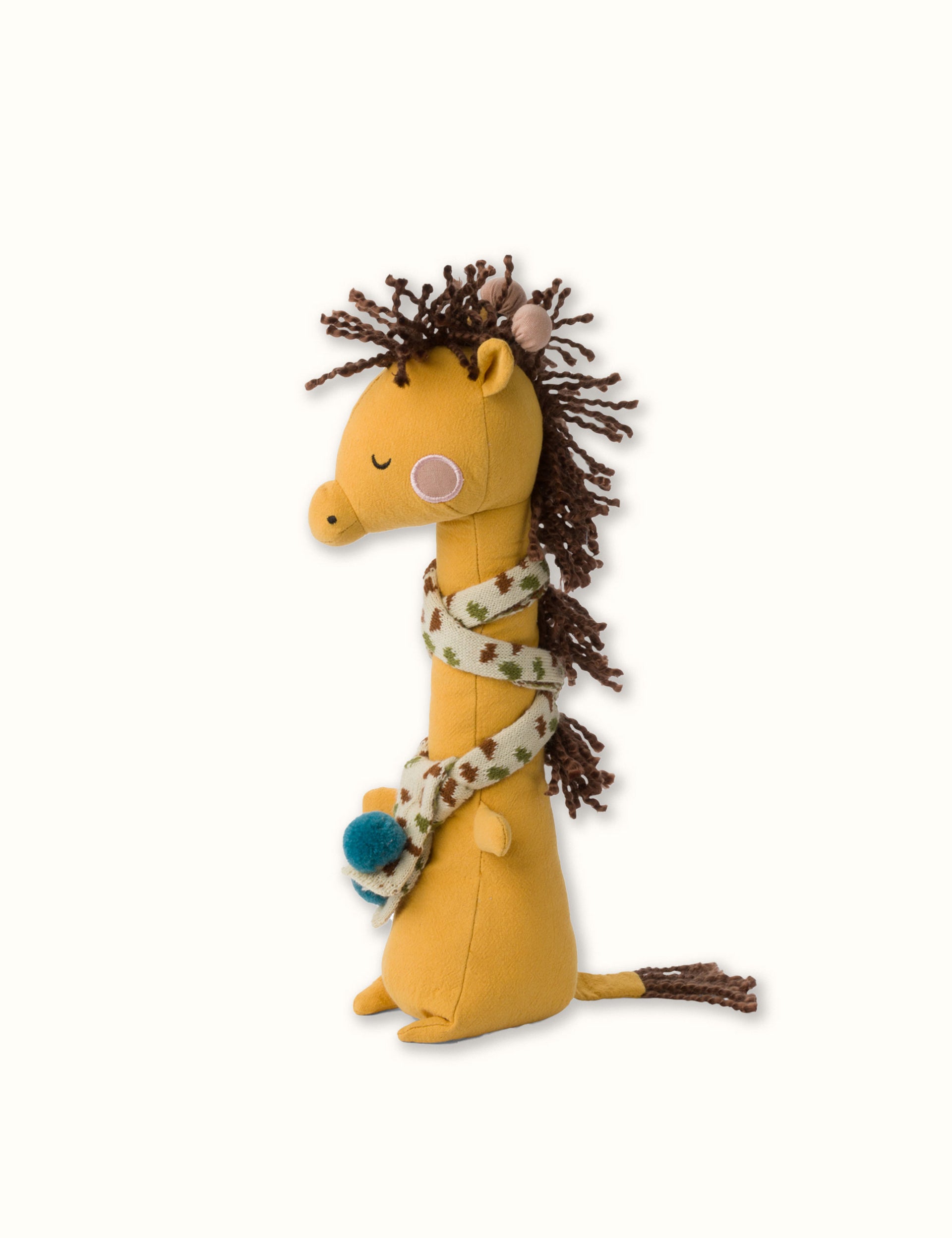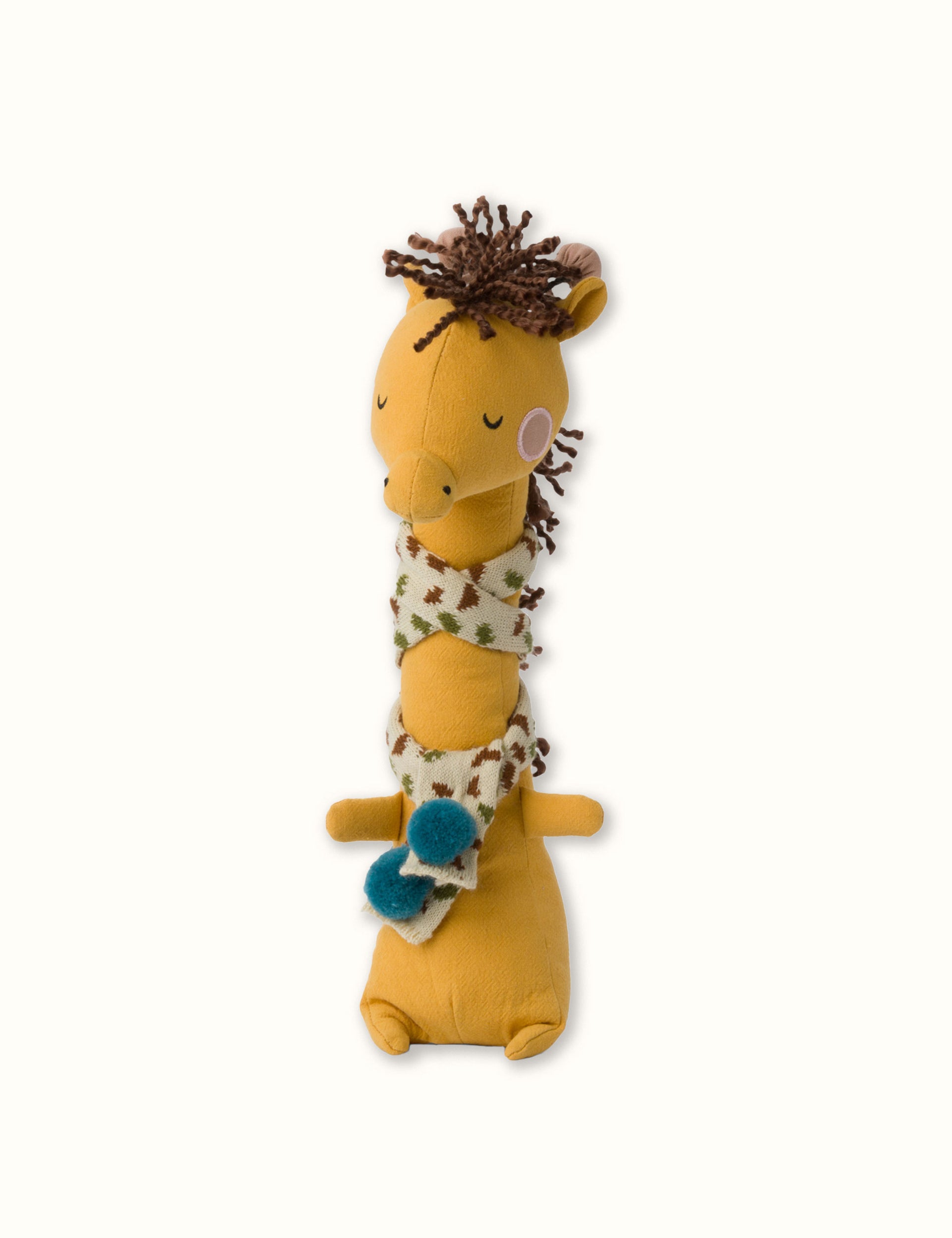 Meet giraffe Danny. Giraffe Danny, and his smashing scarf, is such a smart giraffe! He's always buried nose deep in his laptop, which he hides up trees. So no one can accidentally delete his complicated excel files. 
By Picca Loulou. Designed in The Netherlands. Handcrafted with love.
Danny is handcrafted and made of cotton & linen, with a 100% recycled stuffing. You can wash it, but we don't recommend using a machine. Hand wash only.
Details:
Dimensions: 30cm
Handcrafted from: Linen/Cotton. 100% Recycled PET stuffing
Tax included.
or make 4 interest-free payments of $12.49 AUD fortnightly with
More info