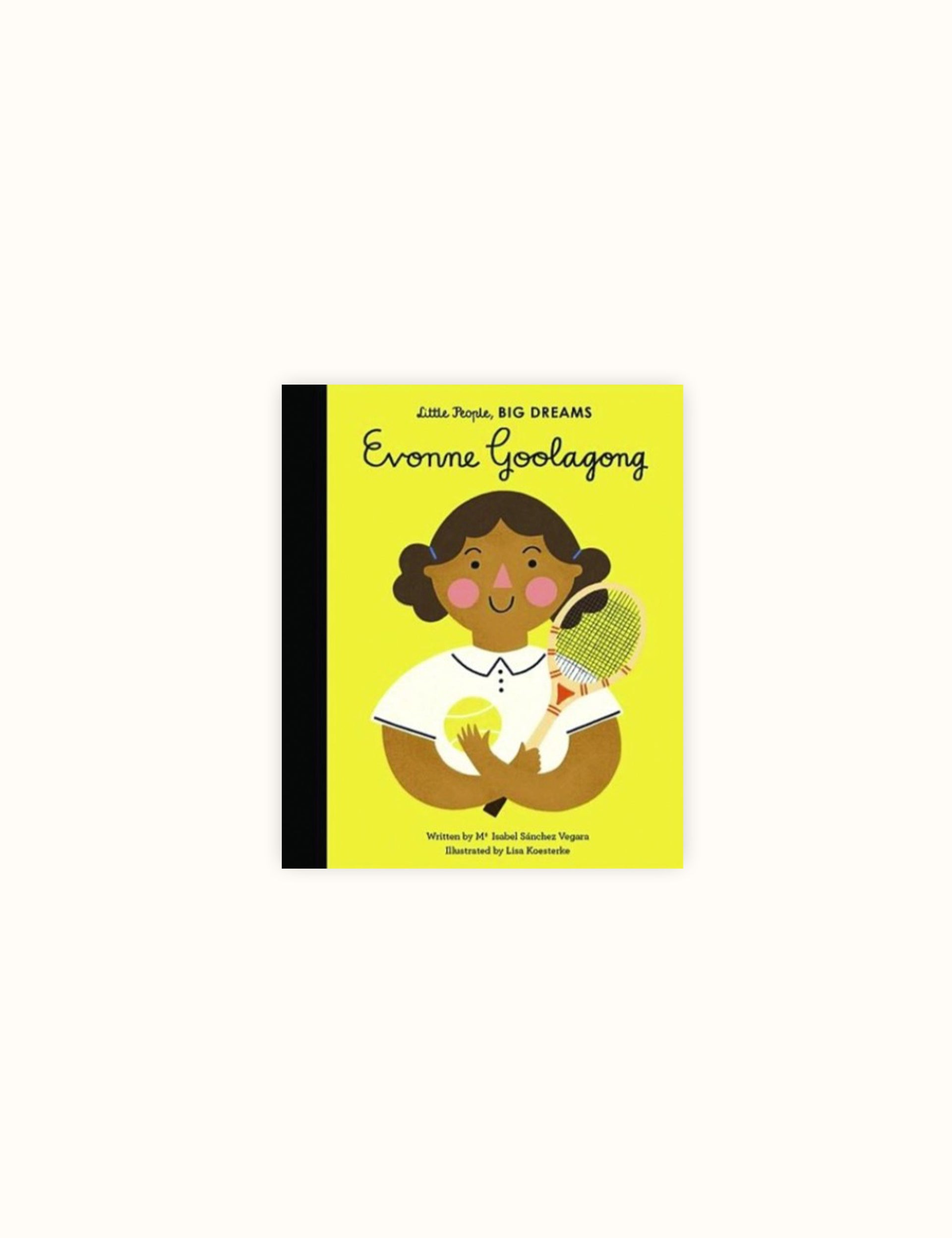 Little People Big Dreams: Evonne Goolagong
Evonne grew up on a hot, dusty farm in Australia. She was the third of eight children, and descendant of the Wirundjuri people, who have lived on the land for more than 60,000 years. Her talent for tennis was discovered at a local tennis club, and before she knew it, the girl dreaming about the place called 'Wimbledon' was playing on centre court. This moving book features stylish and quirky illustrations and extra facts at the back, including a biographical timeline with historical photos and a detailed profile of the brilliant tennis player's life.

Little People, Big Dreams is a bestselling series of books and educational games that explore the lives of outstanding people, from designers and artists to scientists and activists.

Edition Type: Hardback

Tax included.
or make 4 interest-free payments of $3.74 AUD fortnightly with
More info