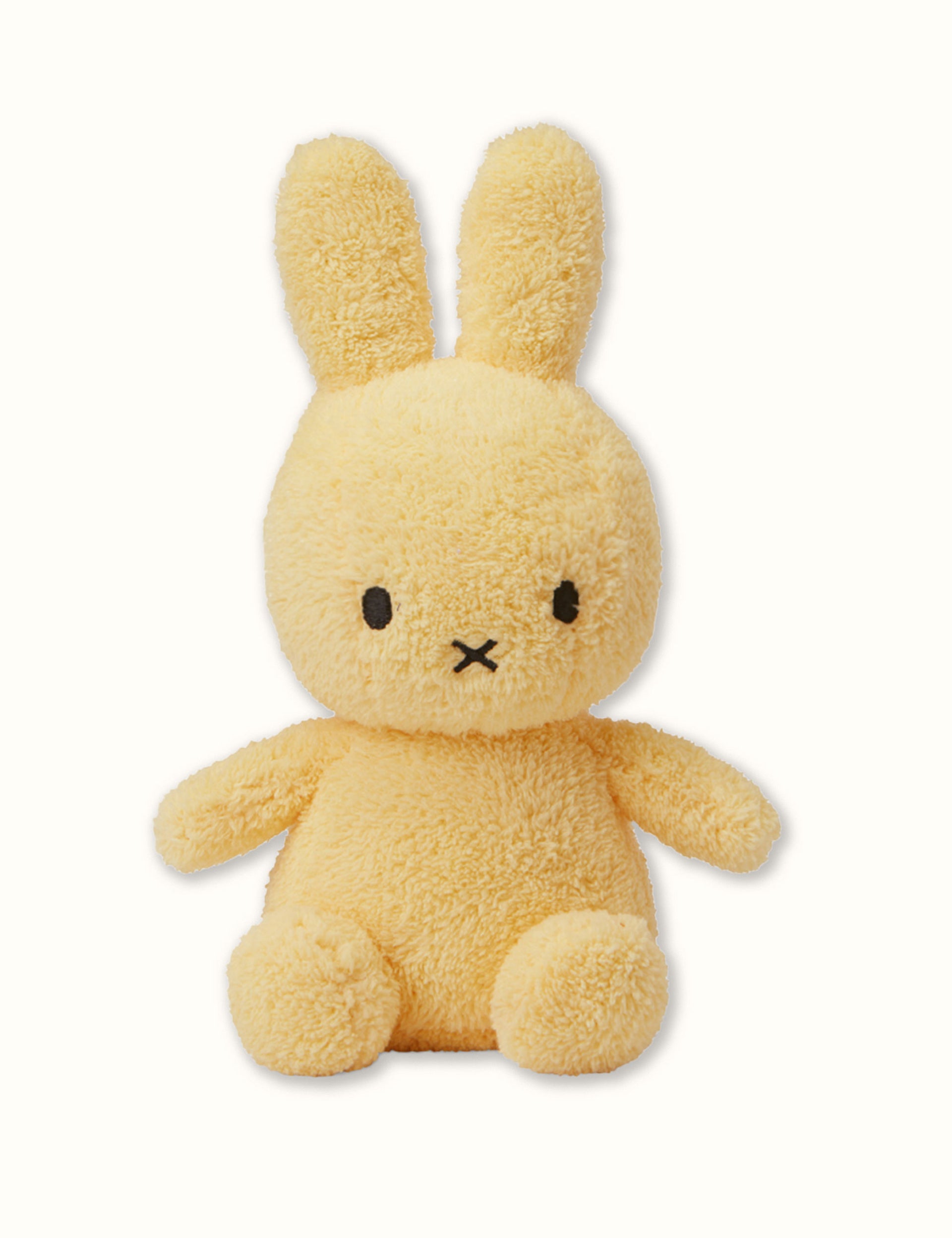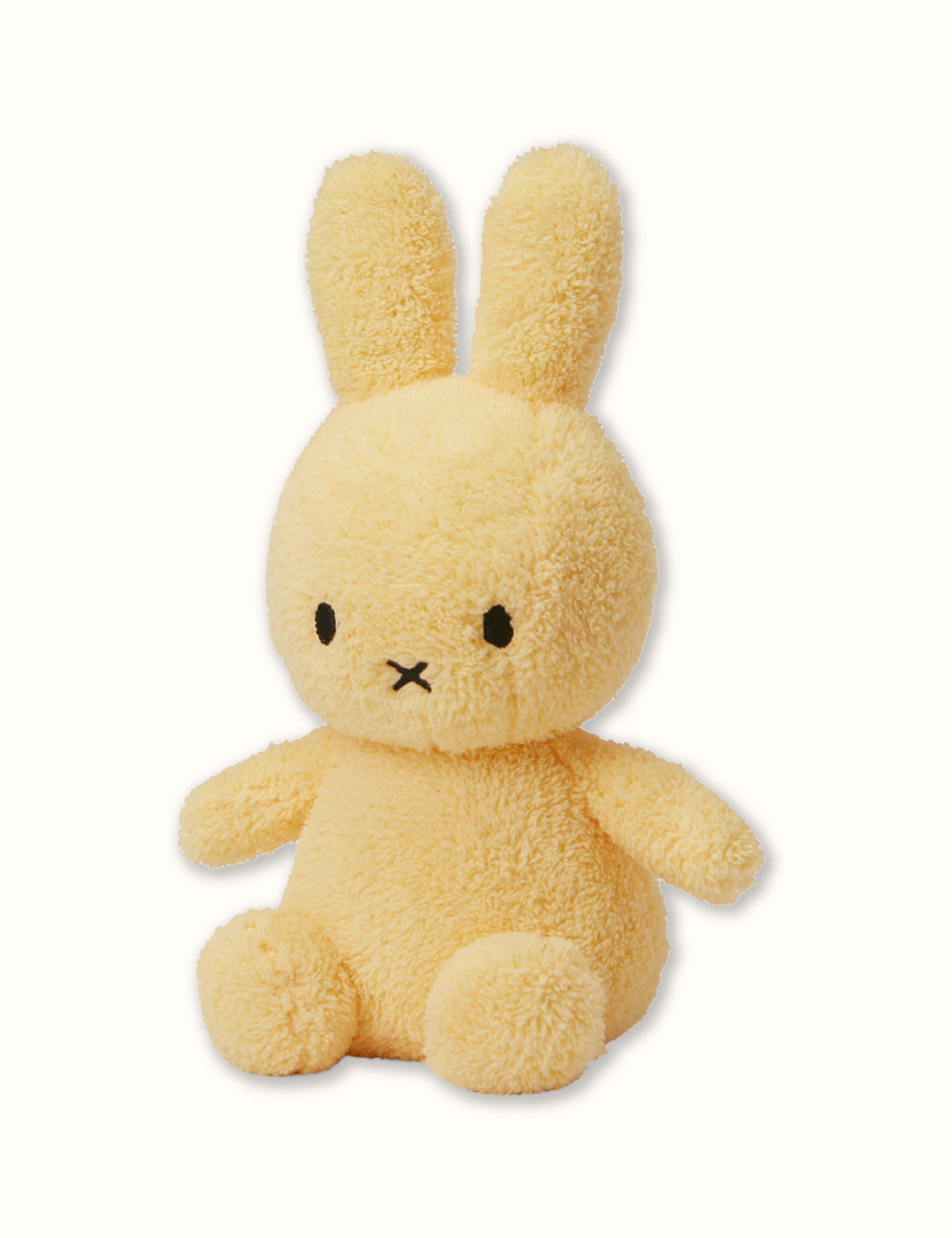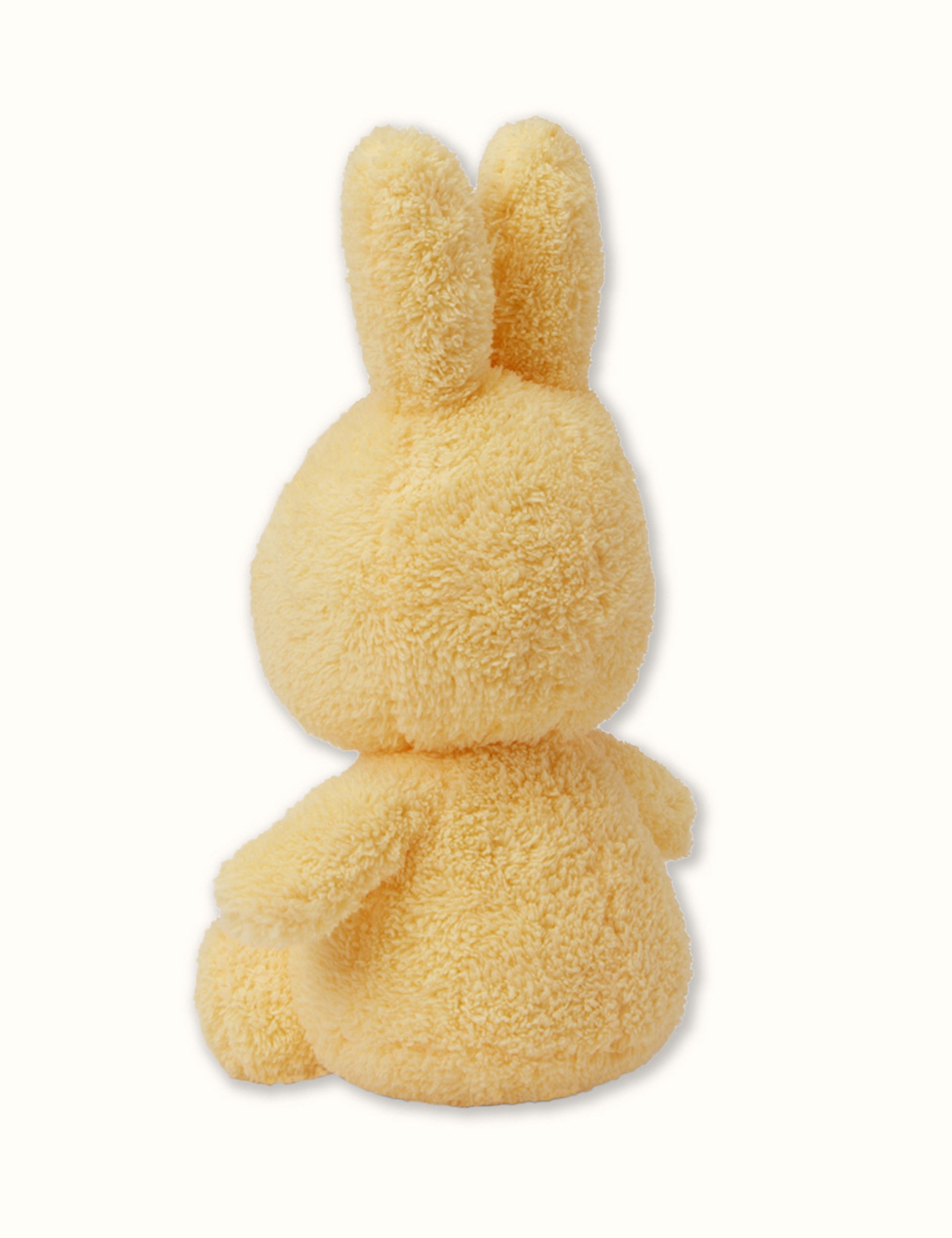 Plush Miffy - Light Yellow 23cm
The items of the miffy Terry Collection are  truely the softest miffy's ever made. The fabric feels like a luxury towel-y terry and has a flexible stuffing which makes them the best cuddle partners, even for the tiniest babies. They're the ultimate baby gift!

Snuggle up with this EXTRA soft 100% Miffy plush. 

CE Certified

23cm tall

Officially Licensed Product