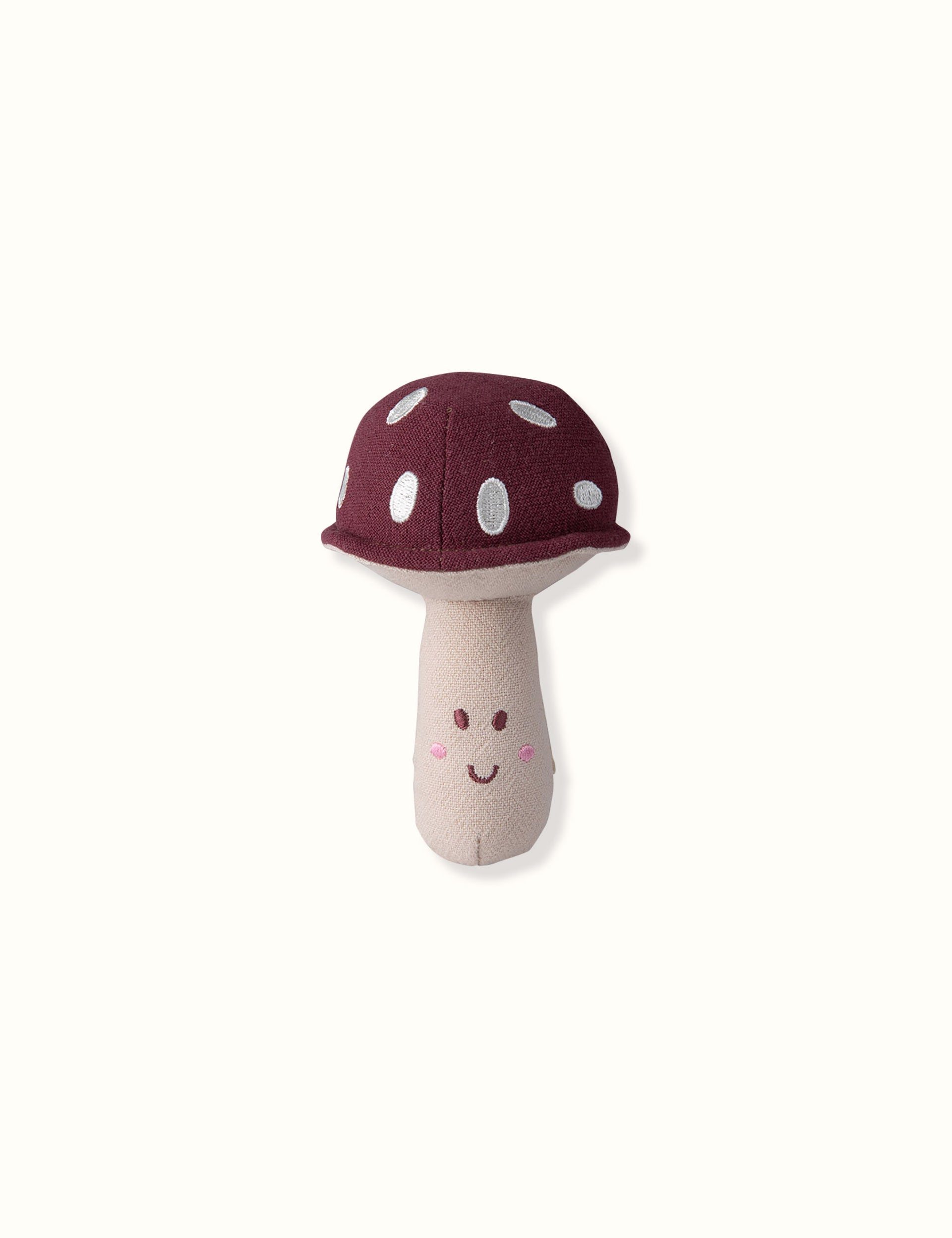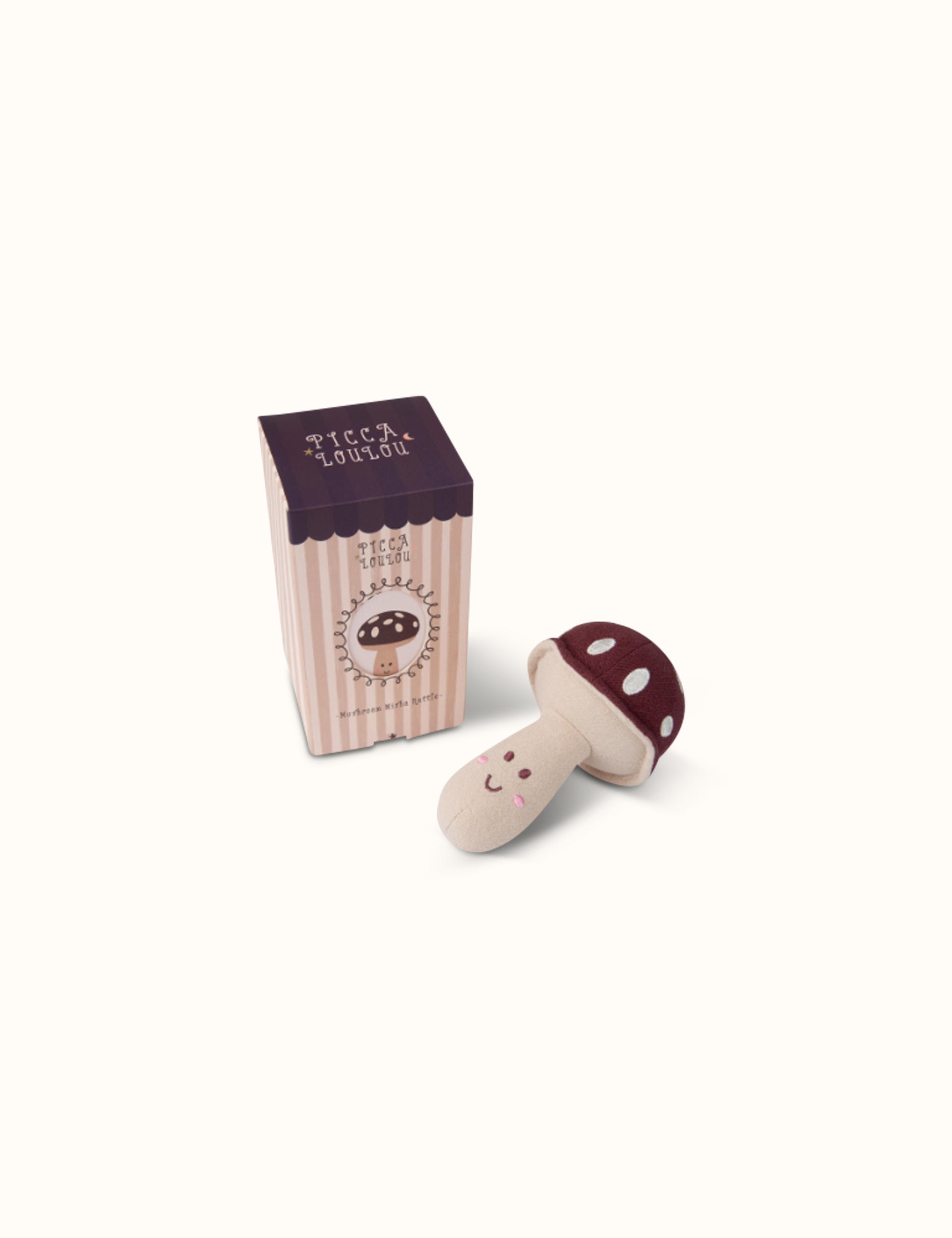 Mushroom Misha Rattle in box
Designed in The Netherlands. Handcrafted with love. 
The happy and quirky Picca Loulou characters are designed to help stimulate your little one's creativity and are the perfect gift and nursery decoration.
This item is handmade, contain 100% recycled PET filling and are manufactured according to the highest standards when it comes to ethical and environmental friendly production.
Cotton/polyester blend outer fabric, with 100% recycled PET filling