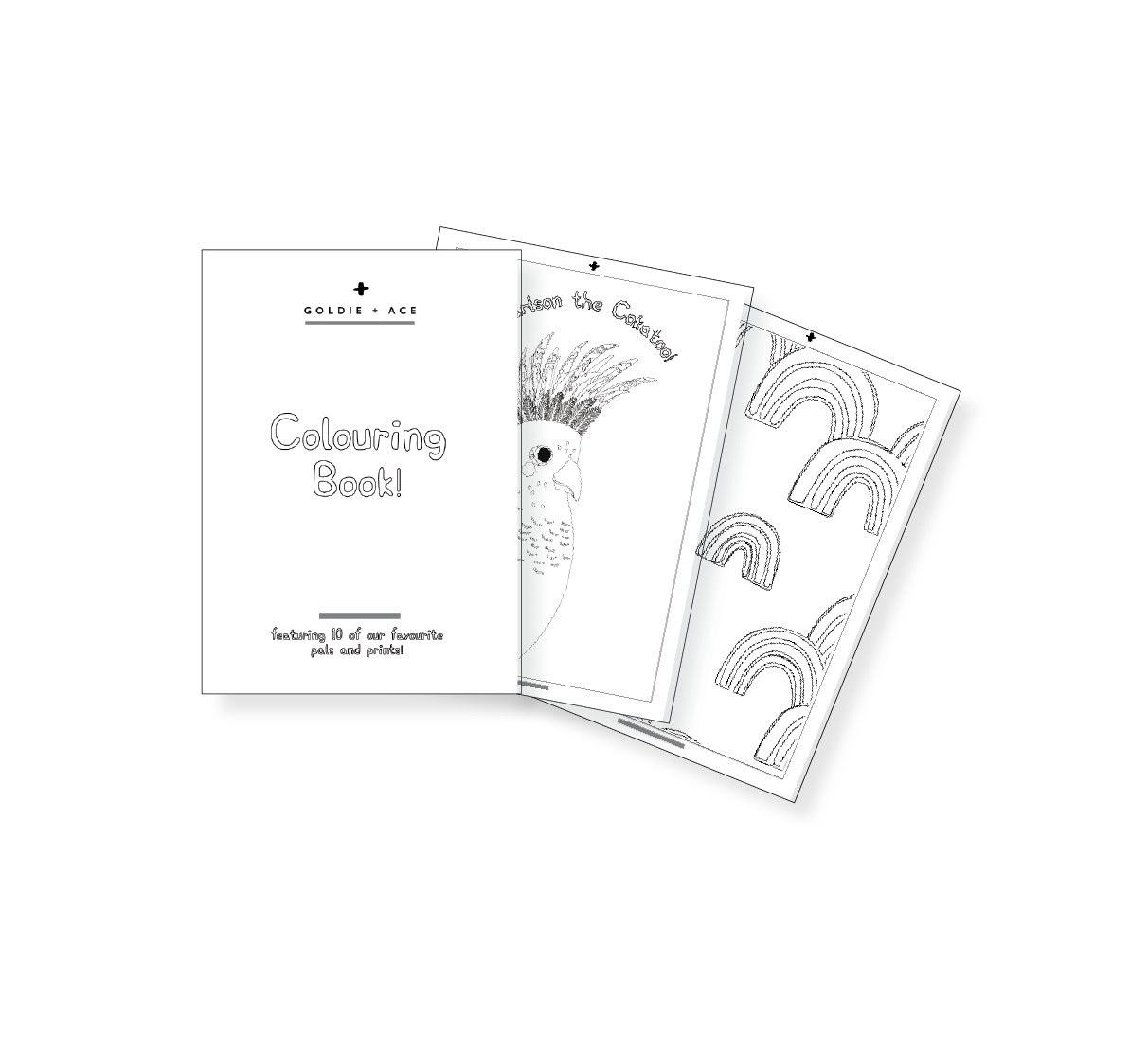 GOLDIE + ACE - PRINTS & PALS COLOURING BOOK
Print, colour and stick on the fridge! 
We've put together this colouring book featuring our favourite Goldie Pals and Prints! and guess what? It's totally FREE! Woohoo! because you know we love a good freebie. 
Simply add to cart, download and print. 
Don't forget to share your creations with us at @goldieandace on Instagram and Facebook!